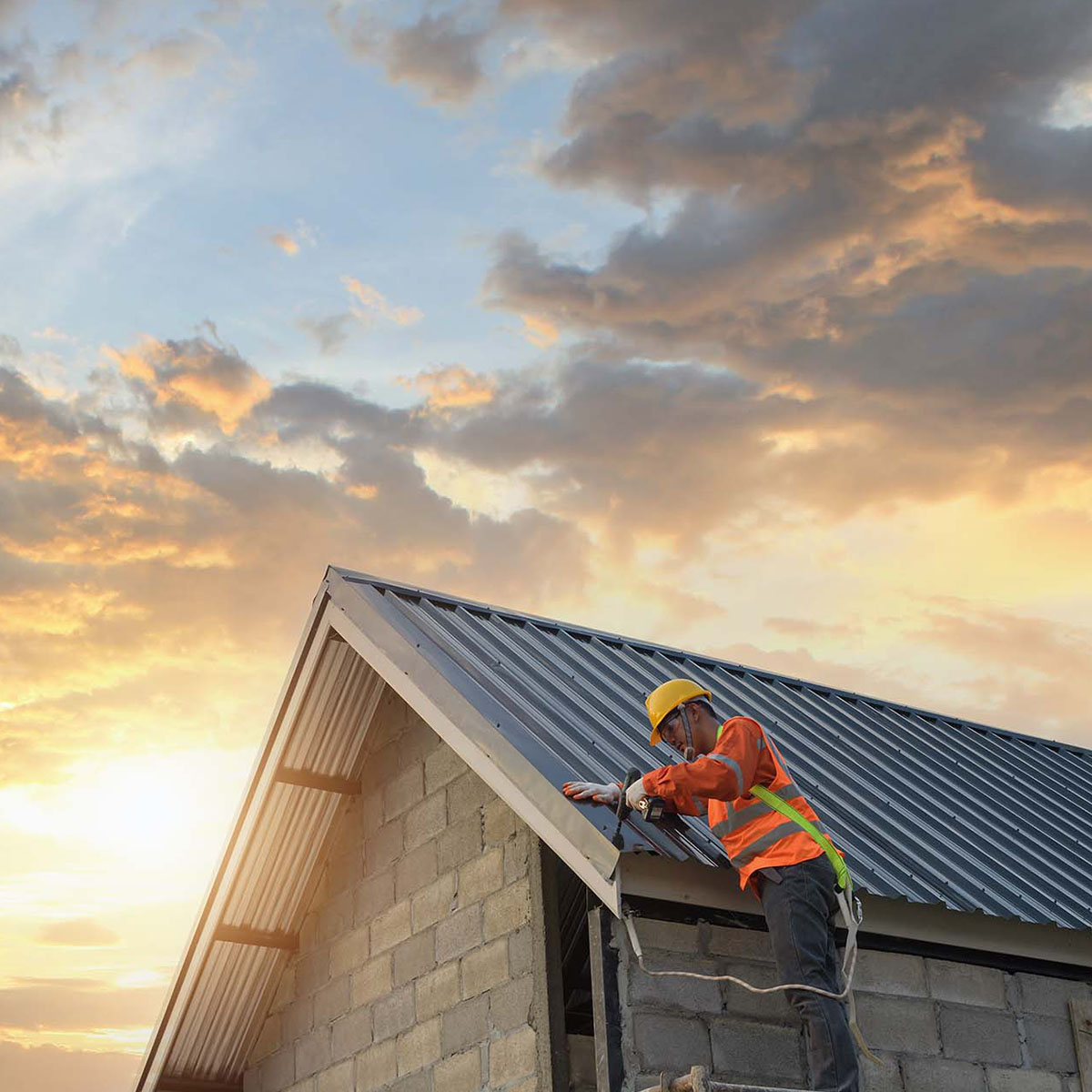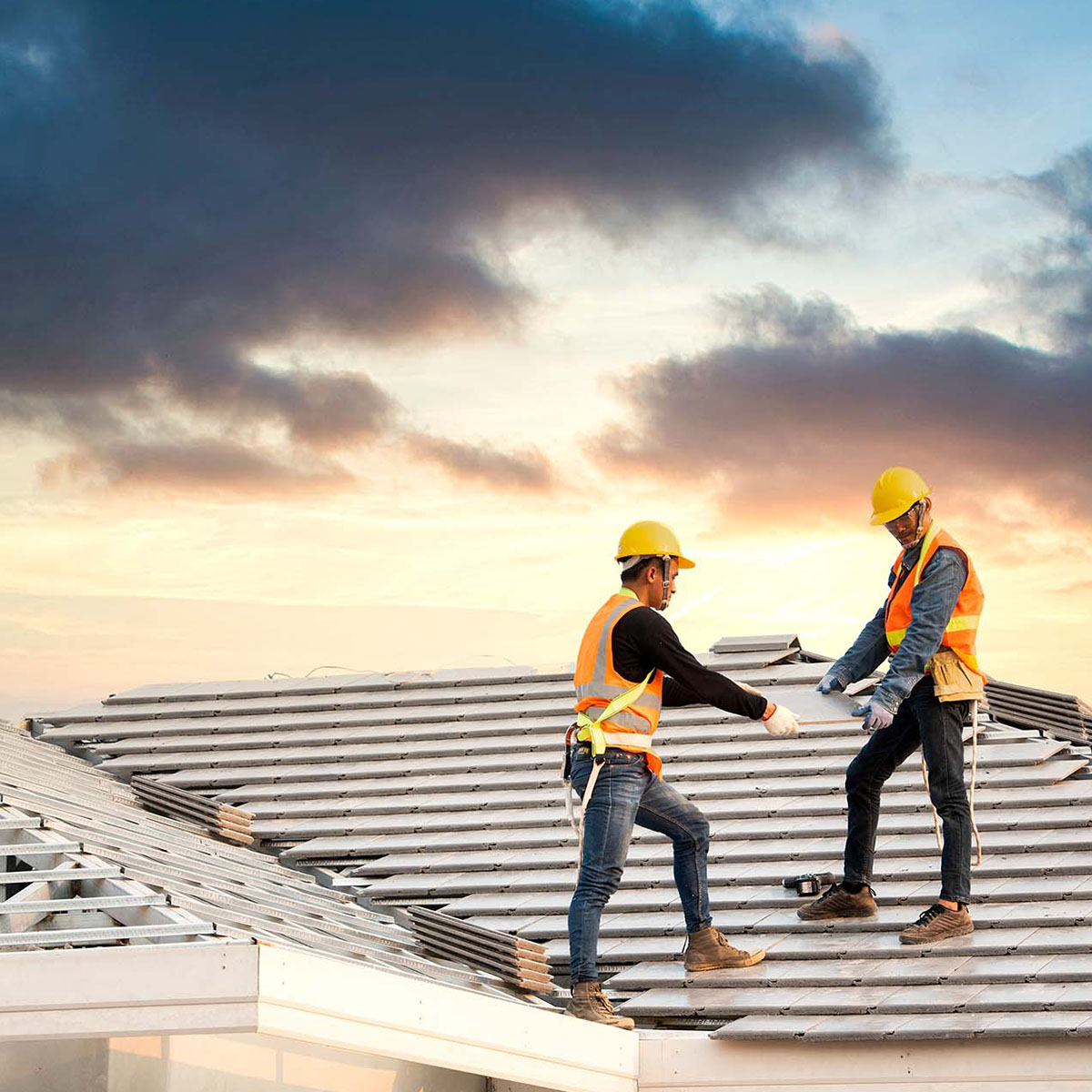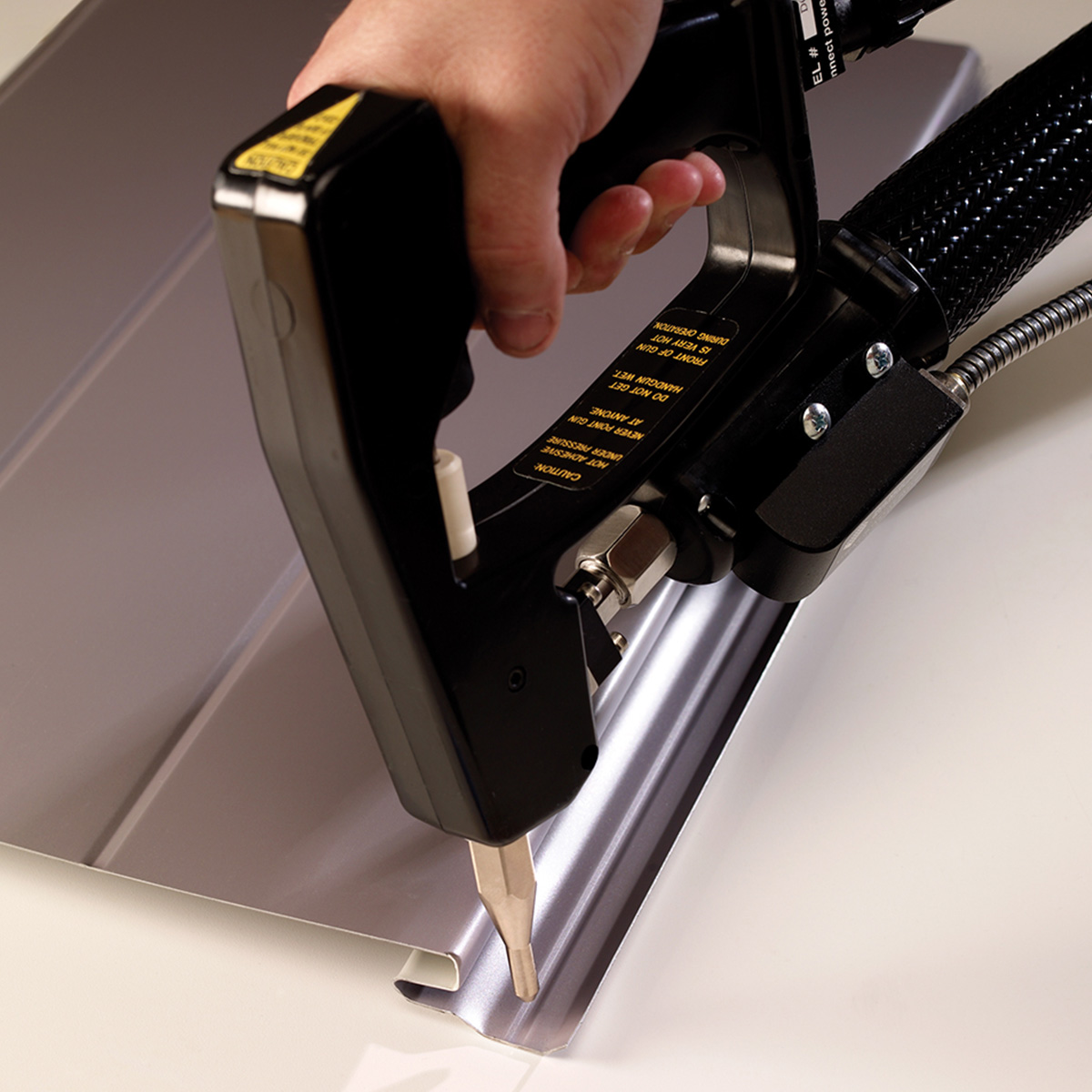 Metal Roofing Seam Sealing with Hot Melt
HMT's hot melt systems can be integrated to all rollformer brands to apply inline seam sealant to a variety of metal roof profiles. From portable to in-plant rollformers, HMT offers industry leading automatic solutions for all standard panel profiles, including Mechanical Seam Panels, Snaplock Panels, Soffit Panels, T-Cap Strips, and more. Manual applicators are available for touch ups or for applying sealant during curving fixture operations.
Combined with our proprietary HMT-8101 sealant, HMT systems are the simple, reliable, and budget friendly solution to meet your industry-specific moisture intrusion requirements.
Advantages of hot melt for metal roof seam sealing over butyl tape, cold butyl and other sealants:
Enhanced Durability — Meets extended warranties like Firestone's "Red Shield" Warranty.
Economically Efficient — Hot melt metal roof sealants can be applied automatically saving time when compared to hand caulking or taping.
Environmentally Friendly — Passes Red List reporting requirements (No Solvents).
Seamless Protection — Meets low slope, government, or architectural specifications.
Clean and Portable — 100% Solid Butyl Bricks are easy to transport and load.
Recommended Equipment & Sealant