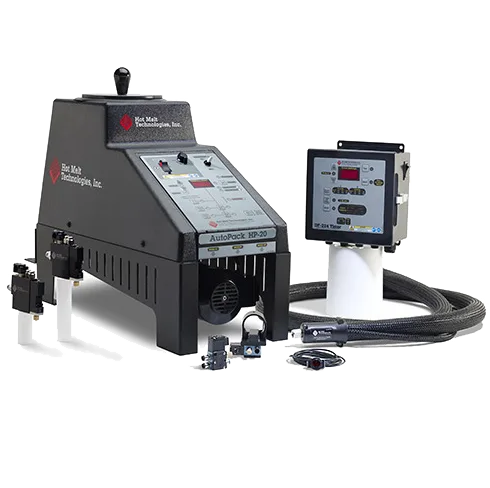 Hot Melt Automated Packaging
To meet the needs of traditional hot melt packaging applications, our AutoPack Systems combine the factory-proven design and performance features of our ProFlex and Benchmark industrial hot melt units. AutoPack  features a 10 gauge steel base platform, a hardened steel gear pump, a high torque fractional horse power drive motor, our patented melt-on-demand modular hot melt tank, and sophisticated yet simple to operate process and temperature controls.
If you are looking for maximum performance and durability for your hot melt packaging application…look no further than our AutoPack .
All HMT automatic guns feature air-to-open and air-to-close for superior on/off control. HMT guns also feature reduced cavity needle-in-nozzle technology for enhanced performance and clog-resistant operation