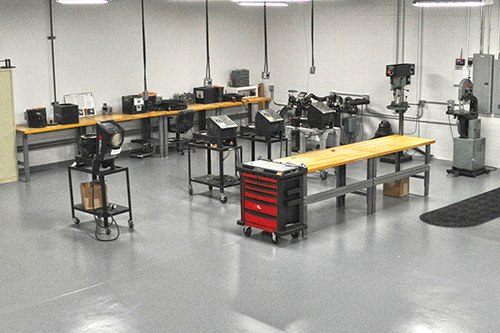 Expanded Factory Service Center Offering Repair & Rebuild Services.​
If you need professional help in servicing your ProFlex, Benchmark or AutoPack System, ship it to us. Expert technicians in our fully equipped factory repair facility will diagnose the issue. Of course, we'll consult with you and get your okay before completing any necessary service.
At Hot Melt Technologies we know that all hot melt adhesives are not the same. We also know that different types of hot melt need different cleaning and service products.
The type of adhesive being used plays a key role in determining the proper cleaning product, but it is not the only factor.  The manufacturing environment and production rate also determine the frequency and method of cleaning required to keep your system running well.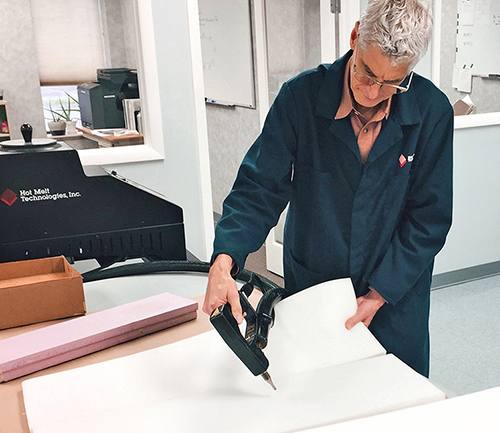 Hot Melt Adhesive & Process Lab
Identifying The Correct Adhesive And Equipment Configuration For Your Process
Whether just starting out with hot melts or seeking to upgrade your product assembly or packaging operation, Hot Melt Technologies offers solutions to help ensure you choose the optimum system and set-up for your application.
Oftentimes it's as simple as a phone call to us or arranging an in-plant demonstration. In other instances, you'll benefit from a thorough evaluation of your application and process. At our facility, we can simulate your application using your adhesives, your materials, and running at your production speeds to measure output, usage and melt-rate requirements. This "Proof-of-Process" will identify the best system configuration for you to achieve peak productivity.