Below are the types of hot melts and sealants that Hot Melt Technologies offers our customers. Hot melts are applied "hot" at the recommended application temperature. During the cooling process, bonds are formed of varying strength and resiliency. The following are the types of hot melt most popular among our customers. To help you determine the hot melt that is right for you, we have adhesive specialists standing by to guide you through the selection process.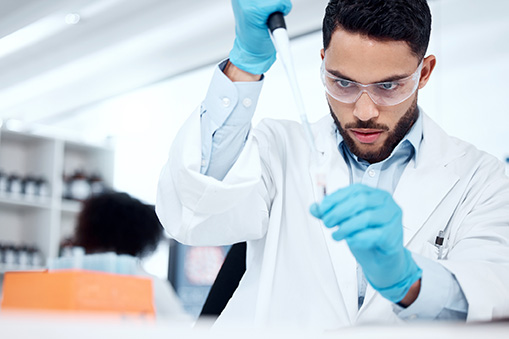 Ethylene Vinyl Acetate (EVA)
Ethylene Vinyl Acetate (EVA) is the workhorse of the hot melt industry. EVA's are versatile. They come in formulations of widely varying strength, tack, viscosity, and cost.  EVA's are the most common choice for packaging applications. However, they are also used extensively in non-structural general product assembly applications such as wood working. Overall, EVA's are an excellent choice for new hot melt users, packaging companies and general product assembly.


Excellent Weather and Water Resist


Metallocene is gaining more and more converts in automatic packaging applications. Their big advantage over EVA's is their extra-long pot life and no-char characteristics. Metallocenes are versatile and come in formulations of varying strength, tack, viscosity, and cost. Metallocene can be an excellent choice for low volume hot melt users, packaging companies and general product assembly.
Amorphous Polyolefin (APO)
APOs offer a wider performance range than EVAs. They provide much higher heat resistance, stronger bonds, and longer open times. APO's can be applied as beads or swirl sprayed. The higher performance range of APO's also means moderately higher costs per pound. But when it comes to providing flexible, high performance bonds with the ability to join many dissimilar substrates, APO's are the go-to-choice of product assemblers worldwide.

Excellent Heat/Cold Resistance





Used exclusively for high performance bonding and potting applications where high heat and chemical resistance is required. Great for assembling automotive trim components, wood bonding in cabinet shops, air and oil filter assembly, and electrical cable molding. Polyamides are 100% are non-volatile, thermoplastic adhesive resins that provide high heat resistance.



Moderate Chemical Resistance


Butyl Sealants are designed and used exclusively for high performance sealing applications such as the manufacture and assembly of Insulated Glass (I.G.). Extremely high in viscosity and highly thixotropic, these products offer structural strength and sealing characteristics necessary for building outdoor products such as windows, doors, solar panels and metal roof seaming.

Superior Heat and Cold Resistance


Excellent Weather and Water Resistant


Pressure Sensitive Adhesives (PSA)​
These hot melts do not set hard or rigid. They remain "sticky". PSAs remain flexible and require pressure to adhere to a substrate. PSA's are used for making tapes and for bonding dissimilar substrates such as foam and fabrics to metal and wood. Bonds created by PSAs often get stronger over time as they replace the air molecules in the pores of the substrate. PSA's form permanent, semi-permanent, and removable bonds.

Moderate to High Heat Resistance

Moderate Chemical Resistance


Fugitives are derivatives of PSAs.  They are characterized by their non-permanent, "sticky", removeable bond. Often referred to as "booger glue" fugitive bonds can be removed without damaging either substrate, which make them ideal for direct mail, magazine inserts, credit card attachments.  Usually low in viscosity, fugitive hot melts are easy to apply and compress.