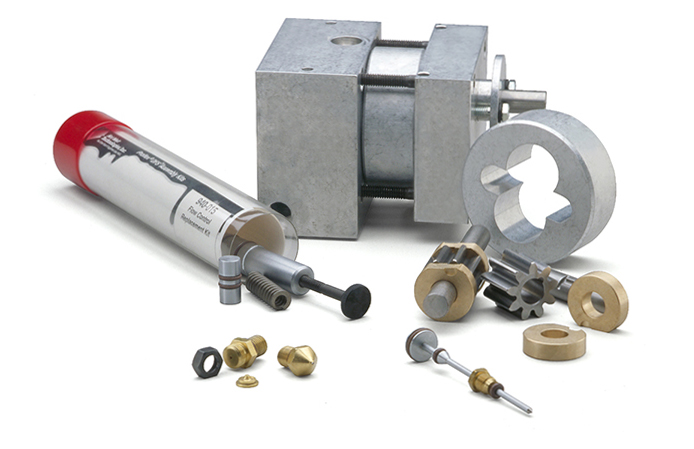 DFS® Repair & Assembly Kits:
The Surest Way We Know to Minimize Downtime

Because all hot melt materials degrade over time, quick-change serviceability is a must for most operations. The solution is DFS (Designed For Serviceability) Repair & Assembly Kits from Hot Melt Technologies (HMT®). Low in cost and available for immediate shipment, they're the surest way we know to minimize downtime.